Wheatley P-50 Plunger Pump
Wheatley P-50 English Chart
| PUMP | English Units | | | | | 50 RPM | | 150 RPM | | 200 RPM | | 250 RPM | | 300 RPM | | 350 RPM | |
| --- | --- | --- | --- | --- | --- | --- | --- | --- | --- | --- | --- | --- | --- | --- | --- | --- | --- |
| | Plunger Dia. In. | Plunger Area Sq. In. | BPD per RPM | GPM per RPM | Max. Press. PSI | BPD | GPM | BPD | GPM | BPD | GPM | BPD | GPM | BPD | GPM | BPD | GPM |
| 2S-1L (P50BLS) | 2 | 3.1416 | 0.4663 | 0.0136 | 646 | 24 | 0.7 | 70 | 2 | 94 | 2.7 | 117 | 3.4 | 140 | 4.1 | 164 | 4.8 |
| | 1.875 | 2.7612 | 0.4098 | 0.012 | 735 | 21 | 0.6 | 62 | 1.8 | 82 | 2.4 | 103 | 3 | 123 | 3.6 | 144 | 4.2 |
| | 1.75 | 2.4053 | 0.357 | 0.0104 | 844 | 18 | 0.5 | 54 | 1.6 | 72 | 2.1 | 90 | 2.6 | 108 | 3.1 | 125 | 3.6 |
| | 1.625 | 2.0739 | 0.3078 | 0.009 | 979 | 16 | 0.4 | 47 | 1.3 | 62 | 1.8 | 77 | 2.2 | 93 | 2.7 | 108 | 3.1 |
| | 1.5 | 1.7671 | 0.2623 | 0.0076 | 1149 | 14 | 0.4 | 40 | 1.1 | 53 | 1.5 | 66 | 1.9 | 79 | 2.3 | 92 | 2.7 |
| 2S-1M (P50B) | 1.75 | 2.4053 | 0.357 | 0.0104 | 844 | 18 | 0.5 | 54 | 1.6 | 72 | 2.1 | 90 | 2.6 | 108 | 3.1 | 125 | 3.6 |
| | 1.625 | 2.0739 | 0.3078 | 0.009 | 979 | 16 | 0.4 | 47 | 1.3 | 62 | 1.8 | 77 | 2.2 | 93 | 2.7 | 108 | 3.1 |
| | 1.5 | 1.7671 | 0.2623 | 0.0076 | 1149 | 14 | 0.4 | 40 | 1.1 | 53 | 1.5 | 66 | 1.9 | 79 | 2.3 | 92 | 2.7 |
| | 1.375 | 1.4849 | 0.2204 | 0.0064 | 1367 | 12 | 0.3 | 34 | 1 | 45 | 1.3 | 56 | 1.6 | 67 | 1.9 | 78 | 2.2 |
| | 1.25 | 1.2272 | 0.1821 | 0.0053 | 1654 | 10 | 0.3 | 28 | 0.8 | 37 | 1.1 | 46 | 1.3 | 55 | 1.6 | 64 | 1.9 |
| | 1.125 | 0.994 | 0.1475 | 0.0043 | 2042 | 8 | 0.2 | 23 | 0.6 | 30 | 0.9 | 37 | 1.1 | 45 | 1.3 | 52 | 1.5 |
| 2S-1H (P50BH) | 1 | 0.7854 | 0.1166 | 0.0034 | 2585 | 6 | 0.2 | 18 | 0.5 | 24 | 0.7 | 30 | 0.8 | 35 | 1 | 41 | 1.2 |
| | 0.875 | 0.6013 | 0.0892 | 0.0026 | 3376 | 5 | 0.1 | 14 | 0.4 | 18 | 0.5 | 23 | 0.7 | 27 | 0.8 | 32 | 0.9 |
| | 0.75 | 0.4418 | 0.0656 | 0.0019 | 4595 | 4 | 0.1 | 10 | 0.3 | 14 | 0.4 | 17 | 0.5 | 20 | 0.6 | 23 | 0.7 |
| | Brake Horsepower required | | | | | 0.4 | | 1.1 | | 2 | | 1.8 | | 2.1 | | 2.5 | |
Wheatley P-50 Metric Chart
| PUMP | Metric Units | | | 50 RPM | | 150 RPM | | 150 RPM | | 200 RPM | | 250 RPM | | 300 RPM | | 350 RPM | |
| --- | --- | --- | --- | --- | --- | --- | --- | --- | --- | --- | --- | --- | --- | --- | --- | --- | --- |
| | Plunger Dia. mm | Plunger Area cm2 | M3/Hr per RPM | L/Sec. per RPM | Max. Press. kPa | M3/Hr | L/Sec. | M3/Hr | L/Sec. | M3/Hr | L/Sec. | M3/Hr | L/Sec. | M3/Hr | L/Sec. | M3/Hr | L/Sec. |
| 2S-1L (P50BLS) | 51 | 20.268 | 0.0031 | 0.0009 | 4455 | 0.15 | 0.04 | 0.46 | 0.13 | 0.62 | 0.17 | 0.77 | 0.21 | 0.93 | 0.26 | 1.08 | 0.3 |
| | 48 | 17.814 | 0.0027 | 0.0008 | 5069 | 0.14 | 0.04 | 0.41 | 0.11 | 0.54 | 0.15 | 0.68 | 0.19 | 0.81 | 0.23 | 0.95 | 0.26 |
| | 44 | 15.518 | 0.0024 | 0.0007 | 5819 | 0.12 | 0.03 | 0.35 | 0.1 | 0.47 | 0.13 | 0.59 | 0.16 | 0.71 | 0.2 | 0.83 | 0.23 |
| | 41 | 13.38 | 0.002 | 0.0006 | 6749 | 0.1 | 0.03 | 0.31 | 0.08 | 0.41 | 0.11 | 0.51 | 0.14 | 0.61 | 0.17 | 0.71 | 0.2 |
| | 38 | 11.401 | 0.0017 | 0.0005 | 7920 | 0.09 | 0.02 | 0.26 | 0.07 | 0.35 | 0.1 | 0.43 | 0.12 | 0.52 | 0.14 | 0.61 | 0.17 |
| 2S-1M (P50B) | 44 | 15.518 | 0.0024 | 0.0007 | 5819 | 0.12 | 0.03 | 0.35 | 0.1 | 0.47 | 0.13 | 0.59 | 0.16 | 0.71 | 0.2 | 0.83 | 0.23 |
| | | 13.38 | 0.002 | 0.0006 | 6749 | 0.1 | 0.03 | 0.31 | 0.08 | 0.41 | 0.11 | 0.51 | 0.14 | 0.61 | 0.17 | 0.71 | 0.2 |
| | 38 | 11.401 | 0.0017 | 0.0005 | 7920 | 0.09 | 0.02 | 0.26 | 0.07 | 0.35 | 0.1 | 0.43 | 0.12 | 0.52 | 0.14 | 0.61 | 0.17 |
| | 35 | 9.58 | 0.0015 | 0.0004 | 9426 | 0.07 | 0.02 | 0.22 | 0.06 | 0.29 | 0.08 | 0.36 | 0.1 | 0.44 | 0.12 | 0.51 | 0.14 |
| | 32 | 7.917 | 0.0012 | 0.0003 | 11405 | 0.06 | 0.02 | 0.18 | 0.05 | 0.24 | 0.07 | 0.3 | 0.08 | 0.36 | 0.1 | 0.42 | 0.12 |
| | 29 | 6.413 | 0.001 | 0.0003 | 14081 | 0.05 | 0.01 | 0.15 | 0.04 | 0.2 | 0.05 | 0.24 | 0.07 | 0.29 | 0.08 | 0.34 | 0.1 |
| 2S-1H (P50BH) | 25 | 5.067 | 0.0008 | 0.0002 | 17821 | 0.04 | 0.01 | 0.12 | 0.03 | 0.15 | 0.04 | 0.19 | 0.05 | 0.23 | 0.06 | 0.27 | 0.08 |
| | 22 | 3.879 | 0.0006 | 0.0002 | 23276 | 0.03 | 0.01 | 0.09 | 0.02 | 0.12 | 0.03 | 0.15 | 0.04 | 0.18 | 0.05 | 0.21 | 0.06 |
| | 19 | 2.85 | 0.0004 | 0.0001 | 31681 | 0.02 | 0.01 | 0.07 | 0.02 | 0.09 | 0.02 | 0.11 | 0.03 | 0.13 | 0.04 | 0.15 | 0.04 |
| | Kilowatts Required | | | | | 0.3 | | 0.8 | | 1.5 | | 1.3 | | 1.6 | | 1.9 | |
Trying to track down discontinued parts for Wheatley pumps can prove quite frustrating. However, it's critical that you find the spherical valve, connecting rods or gland nuts needed to keep your pumps in working order. Some people make the mistake of throwing out their pumps instead of searching for a discontinued piece. Let the friendly customer service staff at Wheatley.com help you find the replacement part you need to repair your duplex or triplex or quintuplex plunger and piston pumps from Wheatley.
Wheatley.com Customer Service
At Wheatley.com, we supply our customers with the hard-to-find plungers, pistons, packing, valves, connecting rods and bearings they can't track down on their own. We serve national and international customers alike, and our business can be counted on for fast shipping and friendly assistance.
Tell us what you need? Our team is standing by to answer your questions.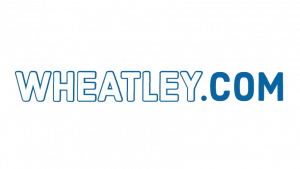 FIELD PROVEN RELIABILITY SINCE 1916